Welcome to Seacrest Resource Center
Linda possesses over 30 years of experience in Behavioral Health Care Services specializing in accreditation and quality assurance. She has served in administrative positions in licensed and accredited community mental health centers, psychiatric hospitals, and substance abuse treatment programs.
Ms. Potere has been the president and CEO of Seacrest Resource Center, Inc. and Millennium Behavioral Health Care, Inc. since 1995. Linda Potere and her team have obtained states licenses and accreditation in over 400 agencies through the years.
Linda Potere
MBA, LHCRM, CHCQM, LADAC, NCACII, CAS
Who We Are
---
Each member of our team has more than 20 year's experience in their respective area of health care, including Behavioral Healthcare, Substance Abuse, Psychiatric Hospitals, CMS/Medicaid Certification, Eating Disorders, Opiate Certification (SAMSA), Nursing Home, Ambulatory Care, and Behavioral Health Home Certification. We can assist you in both licensure and certification in the state of your choice.
Personal and Professional Commitment
---
``Linda Potere and her team were invaluable in the preparing us for The Joint Commission Survey and has now been working with Just Believe for over four years to maintain compliance.``
Sandra Palmer
Just Believe Recovery Center
Alison Weinstein
Community Liaison and Human Resource Specialist.
Alison has worked for Seacrest Resource Center since April of 2013 with the main focus on Human Resources and Credentialing.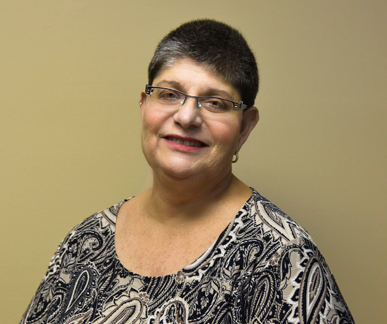 Abbey M Friedman
MA, CPRP, CCRC, Training Specialist.
Abbey has experience preparing community based agency's for AHCA, DCF, CARF, COA and JC accreditation and has developed large residential programs of up to 250 beds at 7 different locations.
Brian Dodge
Environmental Care Specialist.
Brian is a retired as a Police Officer with 15 years of experience working on the streets where he utilized high level security skills in providing safety and security for our community.
17
Wonderful Associates To Help You
What Clients Say About Us
---
Joint Commission Surveyor

"Linda was able to get you off to good start in working with data, you have Linda to Thank for that"

Joint Commission Surveyor

A surveyor at a Joint Commission Survey stated about Linda to the Organization's Leadership Team, when she was asked a question by the Surveyor, "Spoken as a true surveyor"

Joint Commission Surveyor

"Linda brings a wealth of knowledge to the organizations she works with."

Sayonara Baez, MD, CEO Horizon Behavioral Center, PA.

Seacrest Resource Center instrumental in facilitating our successful JC accreditation. They are highly recommended for any organization seeking accreditation.
Recommended Readings from our Blog
In today's market, a lot of organizations use an Electronic Medical Record, such as KIPU. Azally, Zen, TIER, Best Notes, etc.  Did you know starting…

Read More

[vc_row 0=""][vc_column][vc_column_text 0=""]TREATMENT PLANNING One of top five findings during a Joint Commission Survey is Treatment Planning (CTS.03.01.03) Elements of Performance 1.  The element speaks…

Read More

By: www.recoveryfirst.org View the multimedia news release How Sober Living Homes Work The concept of the sober living home came out of California, although the idea…

Read More
Our Clients
---
| | | |
| --- | --- | --- |
| All Walks of Life, Inc. | Guardian Recovery Network, LLC | Reawakening's |
| Ambrosia Treatment Center, LLC | HARP Palm Beach, LLC | Recovery First, Inc. |
| Above All Recovery Center, LLC | Holistic Recovery Center, LLC | Recovery Forever, LLC |
| AION Recovery Center, LLC | Hope and Grace Recovery Center, LLC | Recovering Champions |
| Amethyst Recovery Center, LLC | Horizon Behavioral Center, P.A. | Recovery in Tune |
| Atlantic Recovery Center, LLC | Humble Beginnings of PA and NJ | Recovery Institute of South Florida |
| Beachcomber Rehab | Insight to Recovery, Inc. | Rock Recovery Center |
| Beachway Therapy Center, LLC | Inspirations for Youth and Families, LLC | Reflections Recovery Center, Inc. |
| Beachside Rehab, Inc. | JC's Recovery Center, LLC | Serenity House Detox |
| Behavioral Health of the Palm Beaches, Inc. | Just Believe Recovery Center, LLC | Sobriety Now |
| Believe Treatment Center | L.A. Consulting and Counseling, LLC | South Florida Recovery Center, LLC |
| Blue Sky Treatment, LLC | LakeHaven Recovery Center | Sovereign Health of Florida, Inc. |
| Compassion Behavioral Health | London Treatment Center | Sunrise Detox |
| Cornerstone Recovery Center, Inc. | Lumiere Detox Center | The Gardens Wellness Center, LLC |
| Cornerstone of the Palm Beaches, Inc. | Meridian Treatment Solutions, Inc. | The Watershed Treatment Center |
| Cove Center for Recovery, LLC | New Visions Behavioral Health Services, Inc. | The Process Recovery Center, LLC |
| Easy Horizons | Oceanside Malibu | The Treatment Center of the Palm Beaches, Inc. |
| Empower, LLC | Origins of Hope, LLC | Therapeutic Living for Families |
| Enlightened Solutions | Our Place, LLC | Transitions Recovery Program |
| Fort Lauderdale Addiction Treatment Center | Peaceful Ridge Recovery, LLC | Wellington Retreat |
| Footsteps to Freedom Recovery Center, Inc. | Principles Recovery Center, LLC | Wellness Residential Detox and Counseling Center |